An honored tradition, the Student Independent Exhibition is one of the most important annual events within the CIA community. SIE encompasses work from visual arts & design, craft, and more - representing the multifaceted talents of CIA's student body. This exhibition highlights the talent, creativity, and hard work of the students. The exhibition is a way to share and celebrate community, both within the school and the greater Cleveland area.
Committee Statement
We are humbled to have had the opportunity to serve as the student committee for this event, and want to thank our peers, faculty and administrative staff for their generous support. To our fellow students who volunteered, selected jurors, and submitted work; thank you. Your participation is what makes SIE such an honored tradition. We are extremely proud of all of the students that submitted, regardless of acceptance, and once again thank you for participating.

The impressive level of participation in this call for entries demonstrates Cleveland Institute of Art students' ongoing commitment to their artistic growth as individuals and as contributors to the creative community in Cleveland and beyond. We believe in the strength of the work included in this show, despite the limitations and challenges faced when selecting works from a distance and through a digital interface. Our considerations for inclusion reflect a focus on critical current events, technical skill, conceptual content, experimentation, and essential perspectives.

Students' works address a broad range of contemporary and enduring issues, approaching them with both gravity and levity through varying use of color, material, subject, and composition. Selected works portray facets of the human condition—one's interior life of emotions, sexuality, gender and cultural identity—as well as engagement with the natural environment, community, and art history canon. Their varying styles demonstrate diverse means of coping and thriving in a tumultuous and uncertain world. The entirety of the submitted works indicate a kindness, originating with and then extending beyond the self, and a hopefulness for paving the way towards a far more equitable future.
Meet our Jurors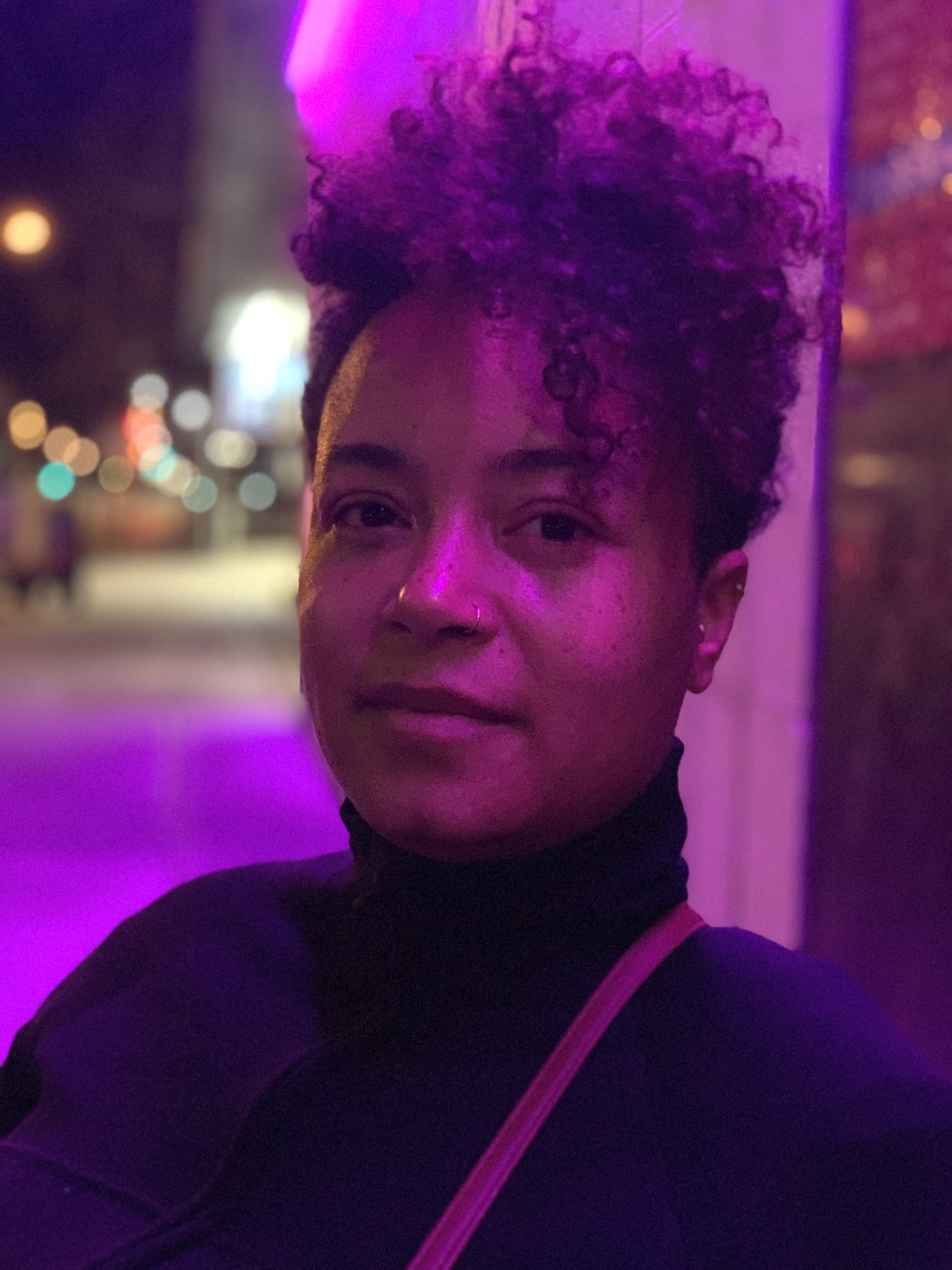 Addoley Dzegede is a Ghanaian-American interdisciplinary artist who grew up in South Florida and is currently based in Pittsburgh and Tulsa, where she is currently a Tulsa Artist Fellow. She received degrees from Maryland Institute College of Art and Washington University in St Louis.
Addoley has been an
Artist-in-Residence
at Loghaven Artist Residency in Knoxville, the
Norton Museum of Art
in West Palm Beach,
Osei Duro
in Accra, Thread: a project of the Josef and Anni Albers Foundation in Senegal, and Cité Internationale des Arts in Paris, among others.
Her work has been exhibited throughout the US, Europe, and Africa. Solo exhibitions include,
Ballast
, at
Contemporary Art Museum
St Louis and
millefiori
at KSMoCA in Portland, Oregon. Group exhibitions and projects include the
Ask Addoley + Anna
podcast with
Anna Ihle
, commissioned by
Coast Contemporary
in 2019, the National Museum of Norway in 2020, ASEFCC in 2021, and CAC Brétigny in 2022; SOM, at the Woodland Gallery, Penn State Abington, PA;
This Country
, at Wesleyan University, Middletown, CT;
Overview is a Place
at SPRING/BREAK Art Show in New York; the
Counterpublic
Triennial, The Luminary, St. Louis, MO; and
Surface Forms
at
The Fabric Workshop & Museum
in Philadelphia.
Maria Camera-Smith is a maker of jewelry, functional hollowware, and large wearable works,which focus on humankind's relationship with its environment. She uses traditional andcontemporary metalsmithing techniques alongside precious metals, enamel, industrial, naturaland synthetic materials. Camera-Smith is the current Artist in Residence in Jewelry &Metalsmithing at the Armory Art Center in West Palm Beach, FL. She earned her MFA inJewelry, Metals, and Enameling from Kent State University, OH in 2021 and a BFA inMetalsmithing from Slippery Rock University, PA in 2015. Camera-Smith has also worked as anA level bench jeweler for Signet Jewelers. Her work has been exhibited nationally and is inprivate and public collections including the Brockway Center for Arts and Technology inBrockway, PA. Camera-Smith is a member of the Allegheny Metals Collective (AMC), EthicalMetalsmiths Students (EMS) and Society of North American Goldsmiths (SNAG).
Website: www.mariacamera-smith.com
Instagram: @mariacamera_smith
Natalie Petrosky (b.1989, Akron, OH) is an artist living and working in Cleveland, OH where she iscurrently teaching at Cuyahoga Community College. She received her MFA in Painting & Drawing at theUniversity of Tennessee and her BFA in Painting with an Honors Thesis in Glass from the School of Art atKent State University in Kent, OH. Petrosky works primarily in painting and drawing, as well as insculpture, video, and glass.Recent exhibitions include The Regional, Cincinnati Contemporary Arts Center, Cincinnati, OH (2021);Something About Windows, The Suburban, Milwaukee, WI (2020); VIRTUAL MICROCINEMA,RhizomeDC, Washington, DC (2020);Over the Structures, CICA Museum, Gimpo, South Korea (2020);Eight Emerging Artists, Steven Zevitas Gallery, Boston, MA (2018); and TN Contemporary, AtlantaContemporary, Atlanta, GA (2018).
Lauren Yeager (born 1987 in Nashville, Tennessee; lives and works in Cleveland, Ohio) is a conceptualartist working in sculpture and photography. Utilizing found objects and landscapes, she preserves theidentities of these familiar components while reconfiguring them into abstract compositions. The works have the ability to fluctuate between contexts, to be both formal works and relics of personal histories and daily monotony.
Yeager is the recipient the Ohio Arts Council Individual Excellence Award 2019 and 2021. Her works have been exhibited extensively throughout Cleveland, with notable exhibitions including FRONTInternational: Cleveland Triennial for Contemporary Art, 2018.
Women to Watch: Ohio
, ReinbergerGalleries, 2015.
Realization is Better than Anticipation
, MOCA Cleveland, 2013, and currentlySculpture Milwaukee 2021, for which she recently completed four outdoor sculpture commissions. Her works are included in the collections of the Cleveland Clinic, Metro-Health, Worthington Yards,and the Progressive Collection. She holds a BFA from the Cleveland Institute of Art and isrepresented by Abattoir Gallery in Cleveland.
Meet the SIE 76 Committee!
Juror & Events Team

Eliza Karp (She/Her) is the Committee Chair for the 76th Student Independent Exhibition. She has received awards including the Cleveland Institute of Art Gund Family Scholarship, the Berea Arts Fest Scholarship, the Berea Fine Arts Scholarship, and the Laura Shapiro Prize for Excellence in Sculpture.
Zoe Welch

Zoë Taylor is a junior in The Cleveland Institute of Art's BFA program. Born July 27 2001 in Slidell Louisiana and raised in Oxford Mississippi; now living, studying and working in Cleveland Ohio. Zoë has shown in the Denver Art Society, the Arvada Center for Arts & Humanities and was the recipient of first place in painting in her secondary education's district competition.
Marketing & Branding Team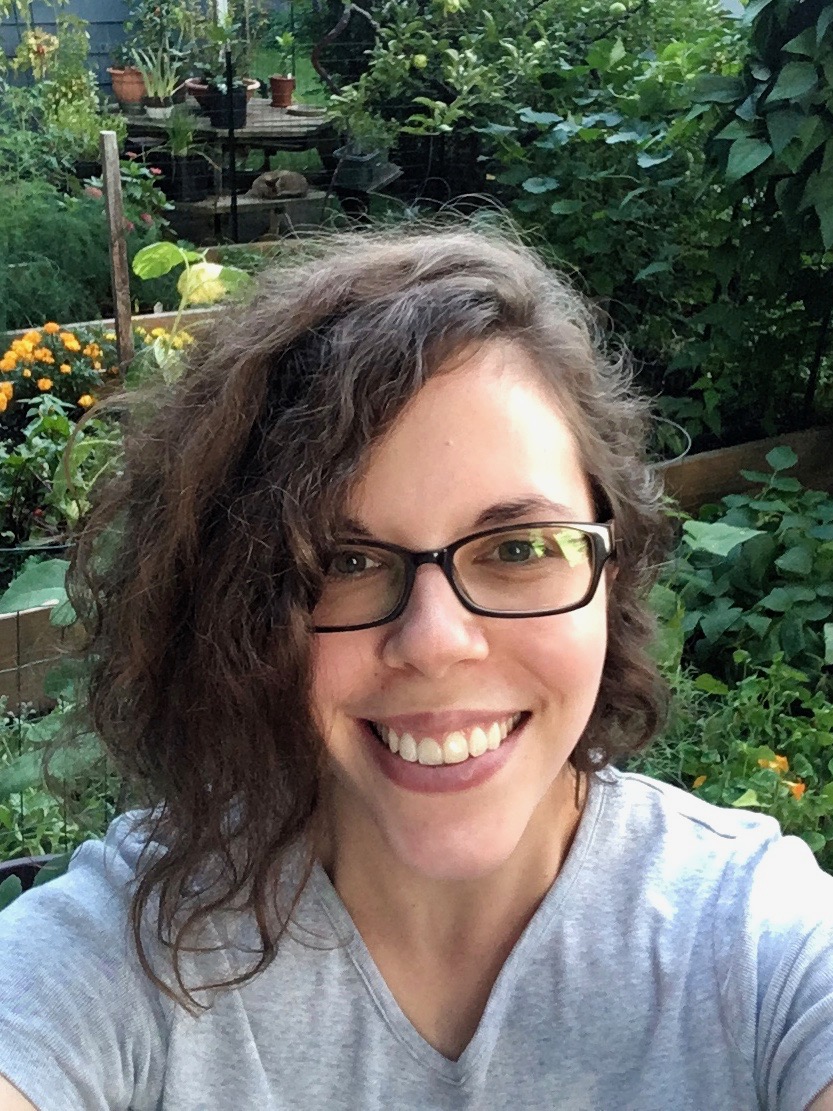 Petra van Kan is the Marketing and Branding Chair for SIE 76. They are a graphic designer from Cleveland, Ohio, and are expecting to earn their Bachelor of Fine Arts in the spring of 2022 from the Cleveland Institute of Art. Their professional work focuses on providing complete and innovative solutions for everything from exhibition design to product labels. Much of their personal work is influenced by their love of nature and reading, incorporating nature imagery, organic forms, or folk and fantasy references. They are a recipient of the Cleveland Institute of Art's Gund Family Scholarship.
Julia Wisbey is the Junior Marketing and Branding Chair for SIE 76. Born and raised in Rochester, NY, she moved to Cleveland to pursue a BFA in Graphic Design from CIA. She loves working with type and incorporating illustration into her work. She is the recipient of the Gund Family Scholarship and a student ambassador for the CIA admissions department. This is her first year on the SIE committee and she is excited to take over the Branding and Marketing Committee next year! Check out more of her work on instagram:
@design_by_wisbey
Social Media & Promotion Team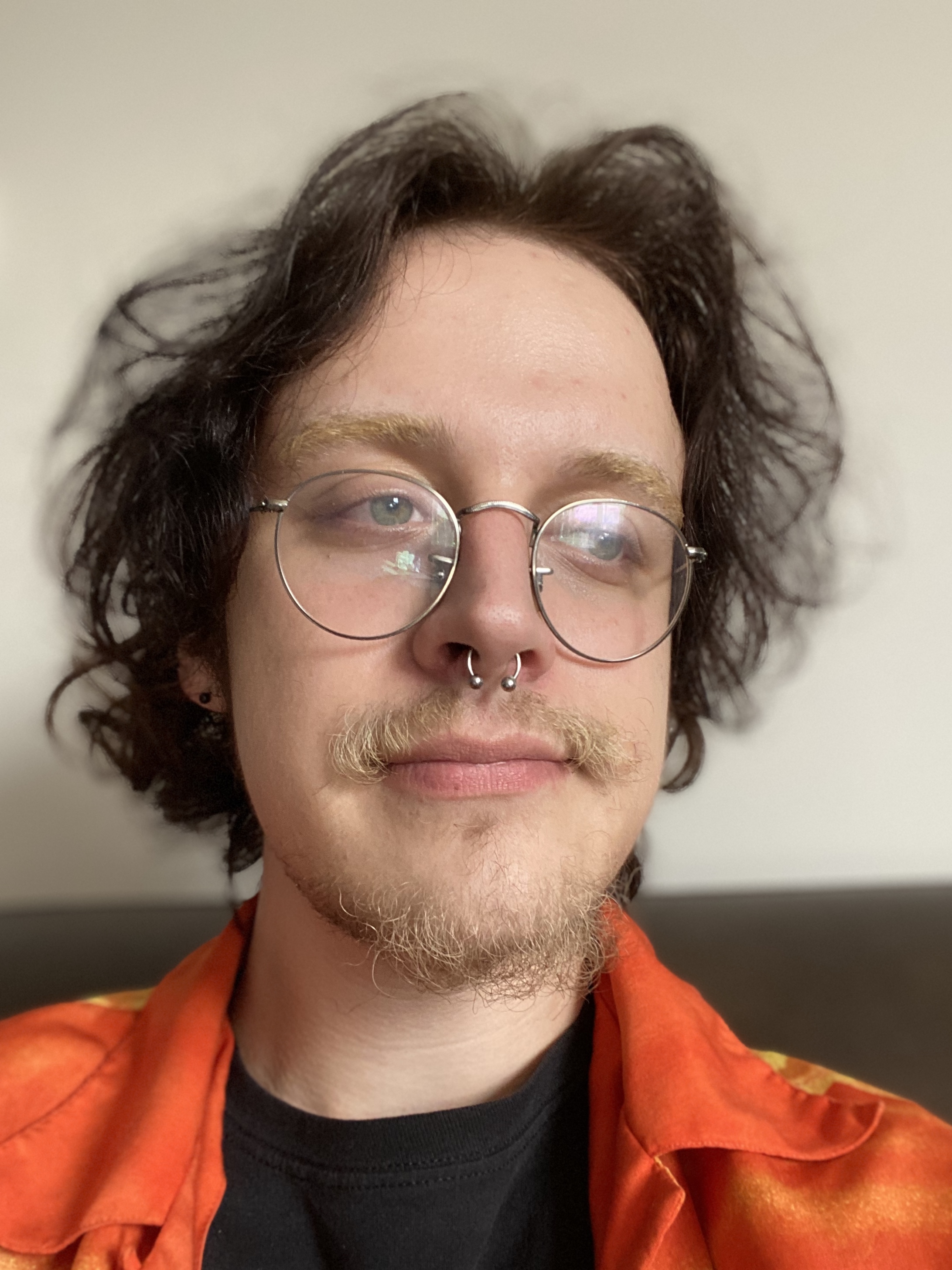 Sebastian Schenz

Ayo! Sebastian Schenz here I'm a Sculpture and Expanded Media senior here at the Cleveland Institute of Art. The head of social media this year for SIE 76! As well as creating works in the studio around the ideas of homoerotica and it's culture, depicting it in my works and giving this form of art and culture a pedestal it deserves.
Frank Hadzima

Frank Hadzima is a Junior studying painting at The Cleveland Institute of Art. Born in Cleveland Ohio, he primarily works in oil paint and gouache, focusing on the human figure in an atmospheric setting. He has received an honorable mention in CIA's 75th Student Independent Exhibition